The RichReach Group Call service
A teleconference is used by three or more individuals from different locations to communicate through audio (telephone) or video.
The RichReach Group Call is a simpler type of a teleconference call to communicate with up to 10 other individuals. Group Calls are part of the Mobile Telephony service and can be initiated within the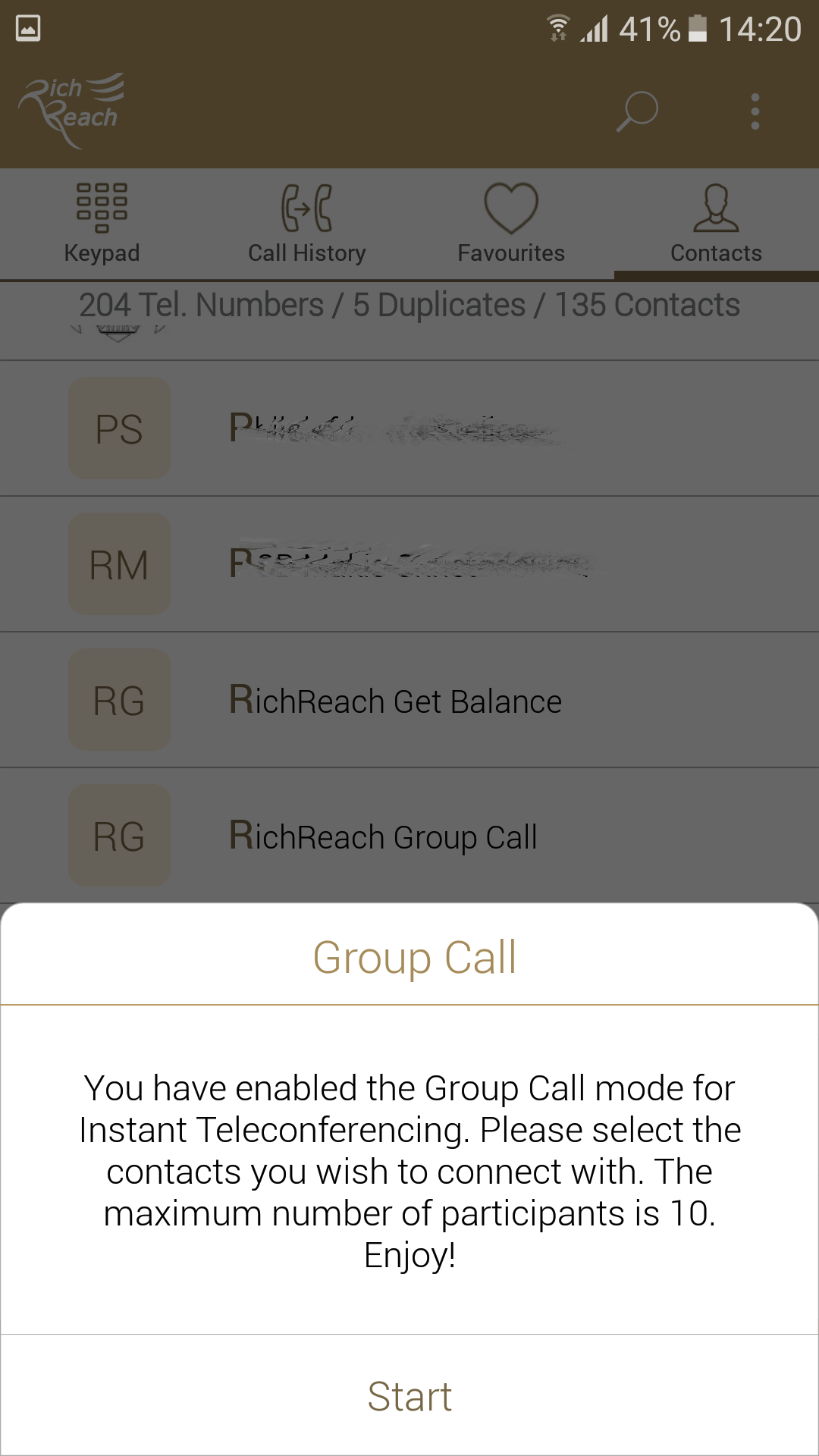 RichReach Application. No internet is required to make a Group Call.
Some examples when a Group Call is placed are:
  • when there is not sufficient time to schedule a Traditional Teleconference Call
  • to coordinate with multiple colleagues
  • to speak with multiple friends and/or family members
Your Group Call Benefits
✔ Communicate with up to 10 other individuals on the go
✔ No restriction on where the participants are located. Their telephone numbers can be local or international
✔ Create groups of telephone numbers to easily place the same instant teleconference in the future
✔ High call quality
✔ No initial fees, no monthly fees

How to make a Group Call
Starting a Group Call
1) Download the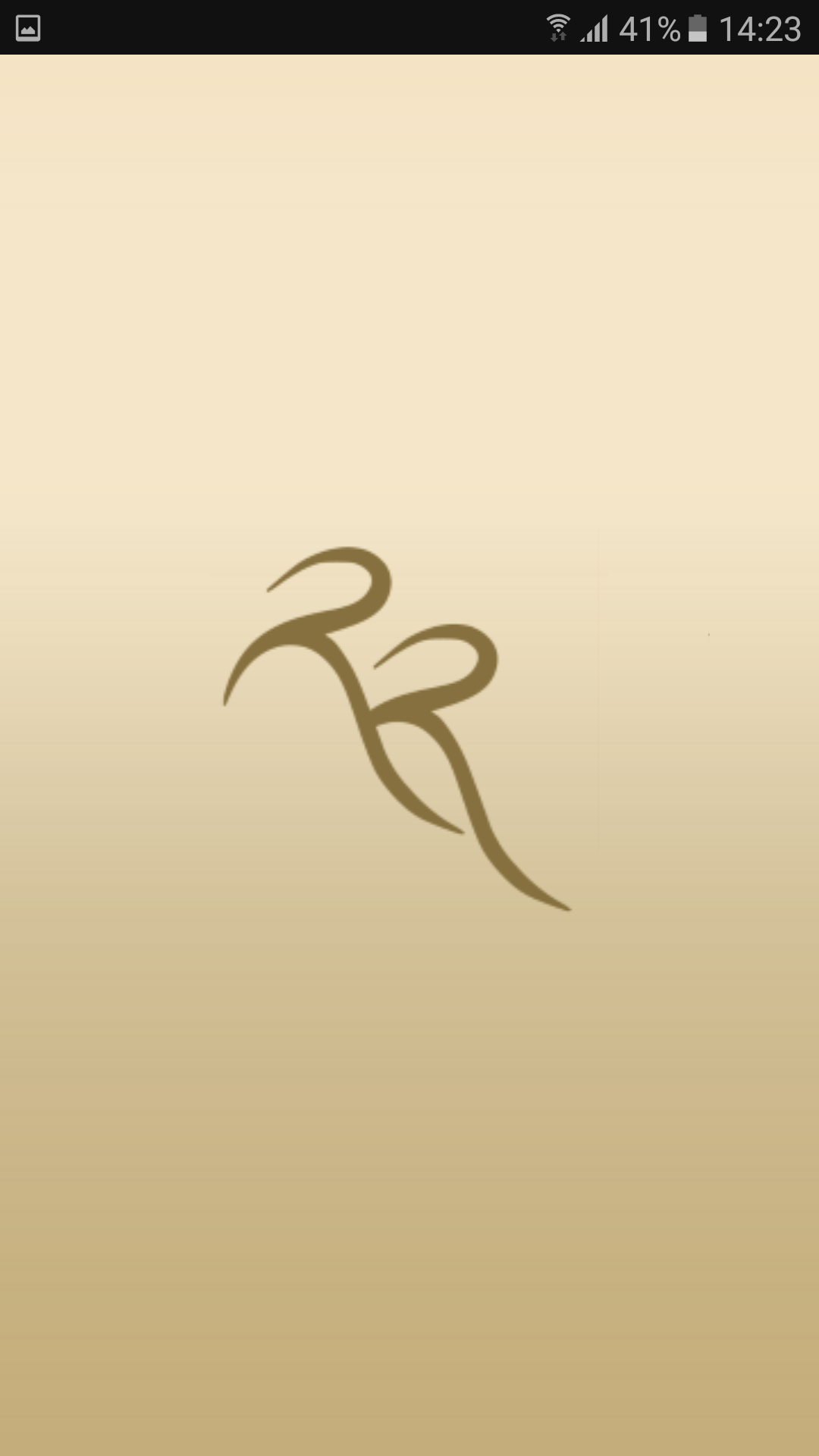 RichReach Application on your smart phone device (if you have not already installed it)
2) Top Up your Telephony Wallet to have sufficient money to place the call
3) At the Menu, Select "Telephony" and then "Contacts". Click on the Options and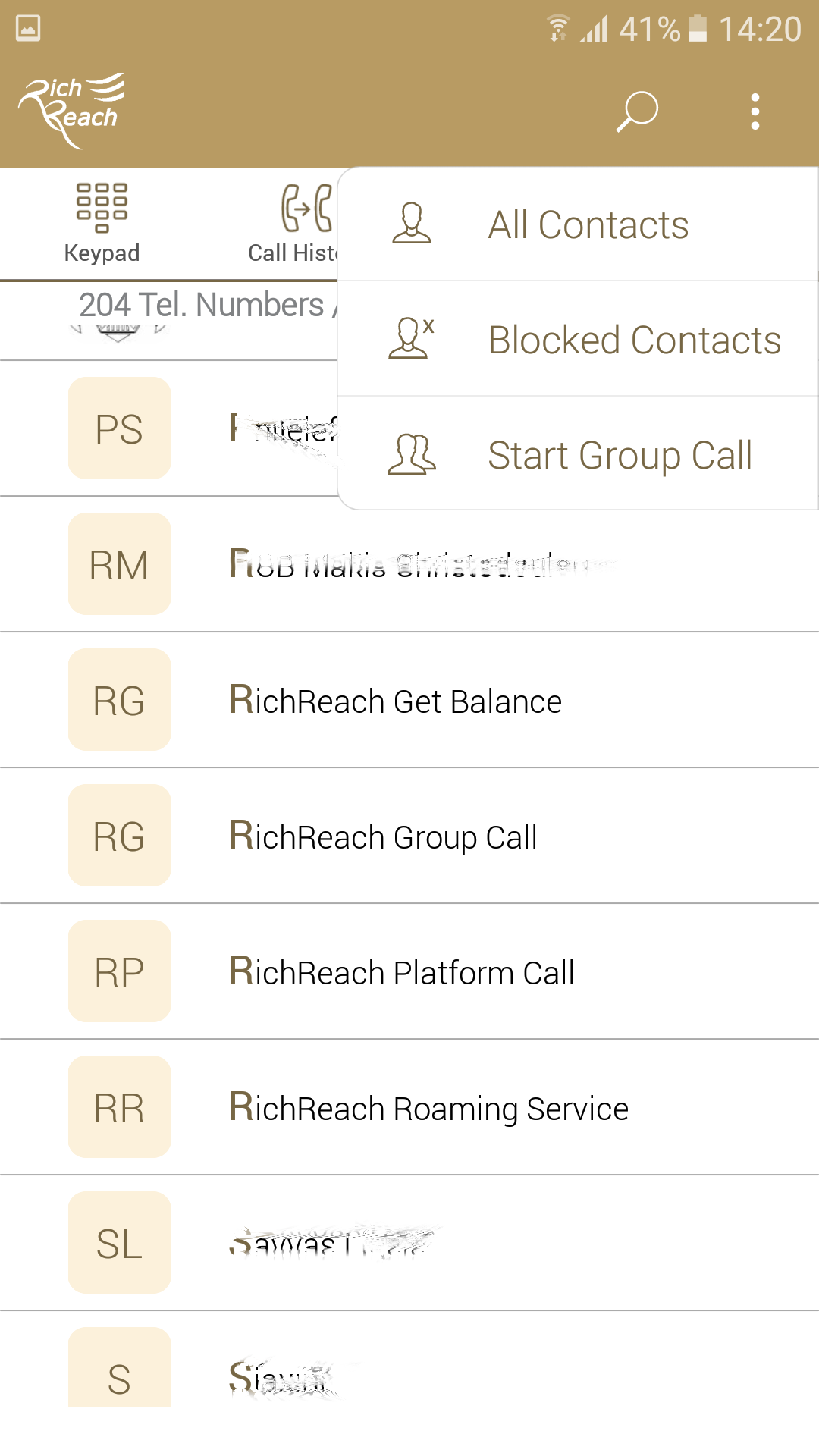 Start a Group Call
4) Select up to 10 telephone numbers from your Contacts list to join the call (the participants)
5) Start the Group Call
Connecting to the Teleconference Room
1) You will be connected to the RichReach conference systems until the teleconference room is ready
2) RichReach will call the participants (1)
3) You will join the Teleconference Room
4) As soon as a participant answers and hears the welcome message, he/she will be connected to the teleconference room
5) Enjoy your RichReach Group Call
Steps 1 to 4 take less than 1 minute to complete.
During the Group Call
• You can add and remove participants (up to the maximum allowed number)
• If you hang up, disconnect or your available Telephony Wallet balance runs out, the Group Call ends
• You can choose to exit the Group Call but let the participants continue. Since you are responsible for the charges you will be asked to confirm this obligation before you can be disconnected. Since the participants cannot administer the Group Call, once they are disconnected they cannot reconnect again.
Group Call or Traditional Teleconference Call
Group Calls are primarily used for casual and unplanned calls. They are also used when the organiser wants to have a simple teleconference call.
Traditional Teleconference Calls are organised for professional pre-arranged business calls with increased requirements.
Subject
Group Call
Traditional Teleconference Call
Scheduling a Call
Not Required
Organised in advance.
The Call Information must be communicated beforehand
Individuals on the call
Up to 11
Up to 40
Joining the Teleconference
The Organiser initiates the calls to the Participants
Every Participant calls independently to join the teleconference
Available Features
Limited
Multiple (what clients expect from the service and Value Added)
Charges
Group Call Pricing as described below
Traditional Teleconference Price List
Pricing
A Group Call is considered a normal call placed to more than 1 destination numbers (participants) by a RichReach telephony client (organiser/initiator) and is charged to the client's RichReach telephony bill.
The teleconference room is provided by specialised RichReach hardware and software. Therefore, the pricing of the Group Calls is 20% more expensive than the normal call rate. On the other hand, a Group Call costs less than a traditional teleconference call and for some destinations the group call rate is lower compared to the mobile connection provider's corresponding rate.
Example:
| | | | | |
| --- | --- | --- | --- | --- |
| Participant | A | B | C | D |
| Destination | Cyprus Mobile | Cyprus Fixed | Cyprus Mobile | Greece Mobile |
| Duration in Group Call | 16.25 minutes | 16.00 minutes | 17.30 minutes | 16.50 minutes |
The cost of the Group Call will equal to: (16.25 x Cyprus Mobile Rate x 1.2) + (16.00 x Cyprus Fixed Rate x 1.2) + (17.30 x Cyprus Mobile Rate x 1.2) + (16.50 x Greece Mobile Rate x 1.2) and will be charged to the RichReach client who initiated the Group Call (plus any applicable tax).
Service Reliability
To offer you the best possible quality at discounted prices, RichReach:
  ✔ offers a Rich Comms experience,
  ✔ has professional teleconference and telephony systems, and
  ✔ is connected with well known, highly reliable local and international telephony networks.
Notes:
1) Some participants may not be available to answer their phone and won't join the teleconference room